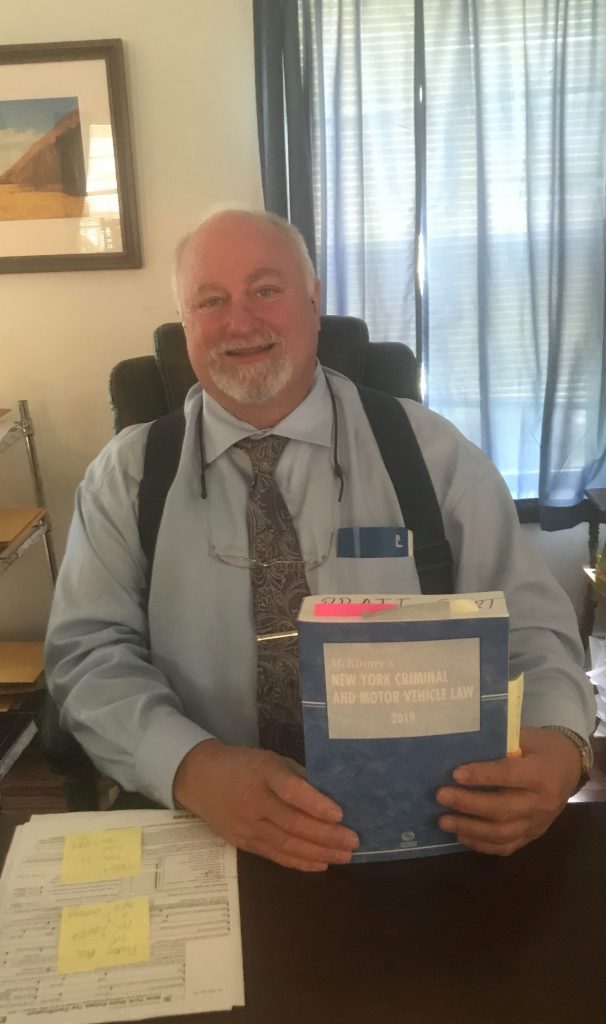 With more than 30 years of experience in the practice of law, David A. Rikard has delivered competent, reliable, and trustworthy representation and legal counsel to both individuals and businesses throughout Greene County and beyond. Dave, a 1988 cum laude graduate of Syracuse University College of Law, has over the past 3 decades focused his practice on the following areas of law:
Criminal defense (from serious felony cases to parking tickets)
Civil litigation
Real estate transactions
Other types of cases our law firm may find appropriate.
As a solo practitioner, Dave and his dedicated staff strive to provide the best in personal client attention. All phone calls returned!
Dave is a native of Prattsville, New York, a historic town in Greene County's Great Northern Catskills high peaks area. Before law school Dave, who grew up on a local farm, served aboard forward deployed destroyers in the United States Navy's Pacific fleet, worked in a local creamery, and also in heavy constructions. He is a life time member and president (2016 – present) of the Prattsville Hose Company, member of the U.S. Legion, NYS and Greene County Magistrate's Association (Vice President 2012 – present); NYS, Greene County, Albany County, Schoharie County and Delaware County Bar Associations, Capital District Trial Lawyer's Association and DUI Defense Lawyer's Association.
OFFICE ADDRESS: 14602 Main Street, Prattsville, New York 12468
MAILING ADDRESS: PO Box 68, Prattsville, New York 12468
OFFICE NUMBER: 518-299-3333
FAX NUMBER: 518-299-3331